Educational Well-being of Children in Assisted Housing Programs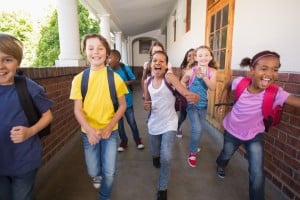 Sites Involved: Philadelphia, PA, Allegheny County,PA, South Carolina, Washington State, Milwaukee, WI, New York, NY

Federal Agency involvement: U.S. Department of Housing and Urban Development (HUD), Institute of Education Sciences (Advisory role, John Easton, Director)
Administrative Data Sources: Assisted Housing Program Use (HUD Records), Educational Data (School District Records), Address (School District Records, Health and Human Services Records), Low-Income Status (Public Assistance Eligibility, Federal School Lunch Program)
External Funding: The John D. and Catherine T. MacArthur Foundation, Bill & Melinda Gates Foundation
Project Description

Many families with school-aged children participate in assisted housing programs, but not much is known about how these programs help reduce the educational risks associated with residential instability. This project examines the links between assisted housing programs and educational outcomes over time. It goes on to consider other important factors like residential stability, school stability, and school and neighborhood quality that contribute to resilience or to more difficulties. Analyses use already-collected, integrated administrative data from a variety of agencies across five years as a cost-effective means of evaluating and understanding the impact of assisted housing.
The study considers two groups of students at each site starting in third and seventh grades, comparing those who received assisted housing to peers who have been carefully matched on demographic characteristics and levels of psychosocial risk. The design follows these students for five years as they progress through elementary, middle, and high school, making developmentally important transitions along the way. Analyses first test whether assisted housing programs are related to higher levels of academic achievement, better graduation rates, better attendance, and fewer suspensions. Where possible, sites will consider initial differences in these outcomes as well as differences in their trajectories or growth over time.
The study then magnifies the ways in which assisted housing programs may help promote and protect student success at school. A second set of analyses focuses on the possible mediational roles of neighborhood quality, school quality, residential stability, and school stability. We expect students in assisted housing programs will experience higher quality schools and neighborhoods, and greater residential and school stability. In turn, these differences will predict high levels of school success.