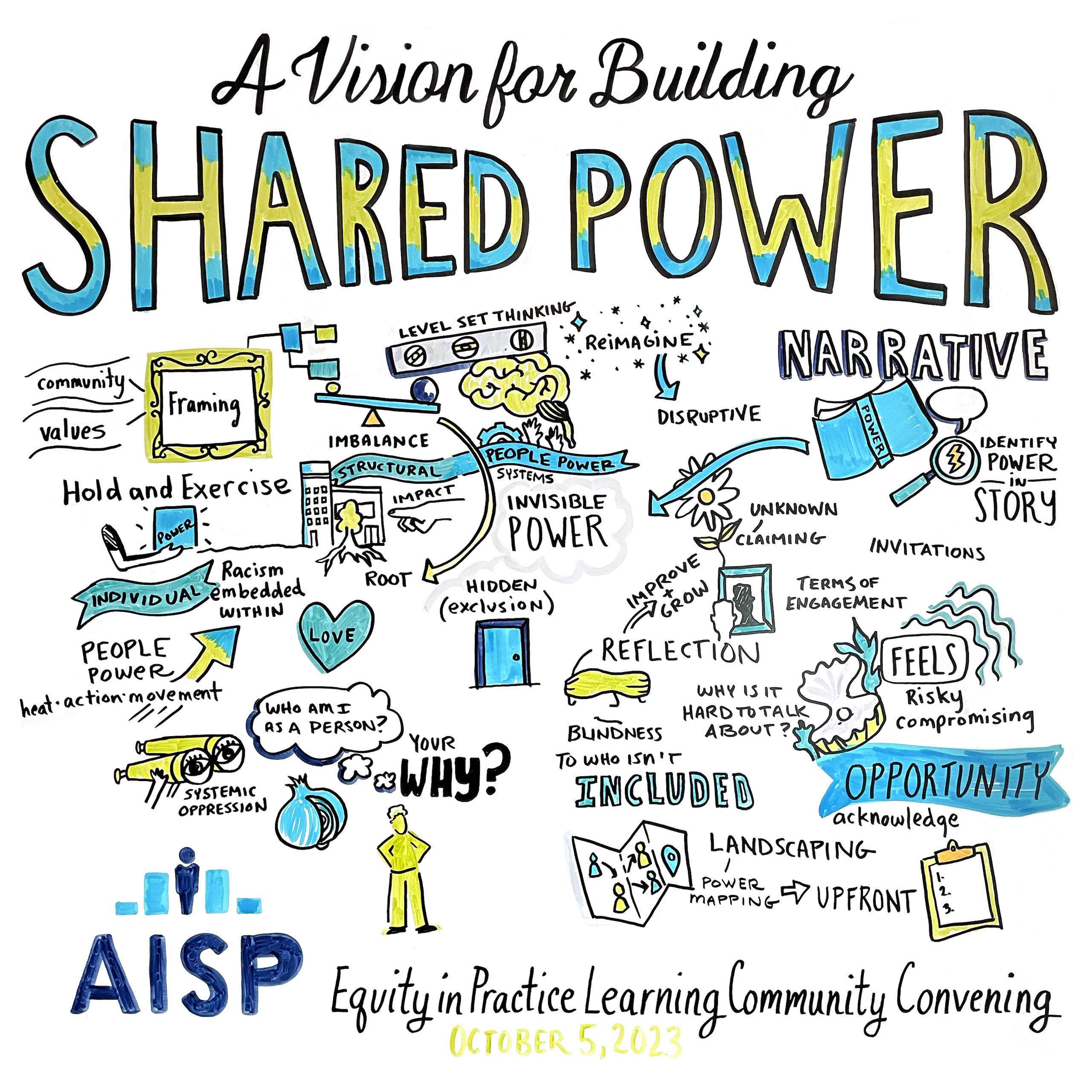 EiPLC convenes for data equity
Earlier this month, we hosted our second in-person Equity in Practice Learning Community (EiPLC) convening. Participants from Cohort 1 and Cohort 2 gathered in Charlotte, NC to get to know each other and deepen their collaborative efforts to center racial equity and community voice in data integration. Cohort 1 expanded their engagement to all stages of the data life cycle, while Cohort 2 focused on planning—phase one of the data lifecycle.
Learn more about the EiPLC
View the graphic recording by Two If By Sea Studios (Cohort 2)

Upcoming Network Call: TDC Toolkit
Join us on December 14th to hear from our TANF Data Collaborative (TDC) partners at MDRC and Chapin Hall on their Toolkit for Sustainable Data Use. 

Follow AISP to hear about exciting events and releases, see job listings from partners, and more. We're excited to connect!
AISP releases a monthly newsletter highlighting news, resources, events and funding opportunities related to cross-agency data sharing.