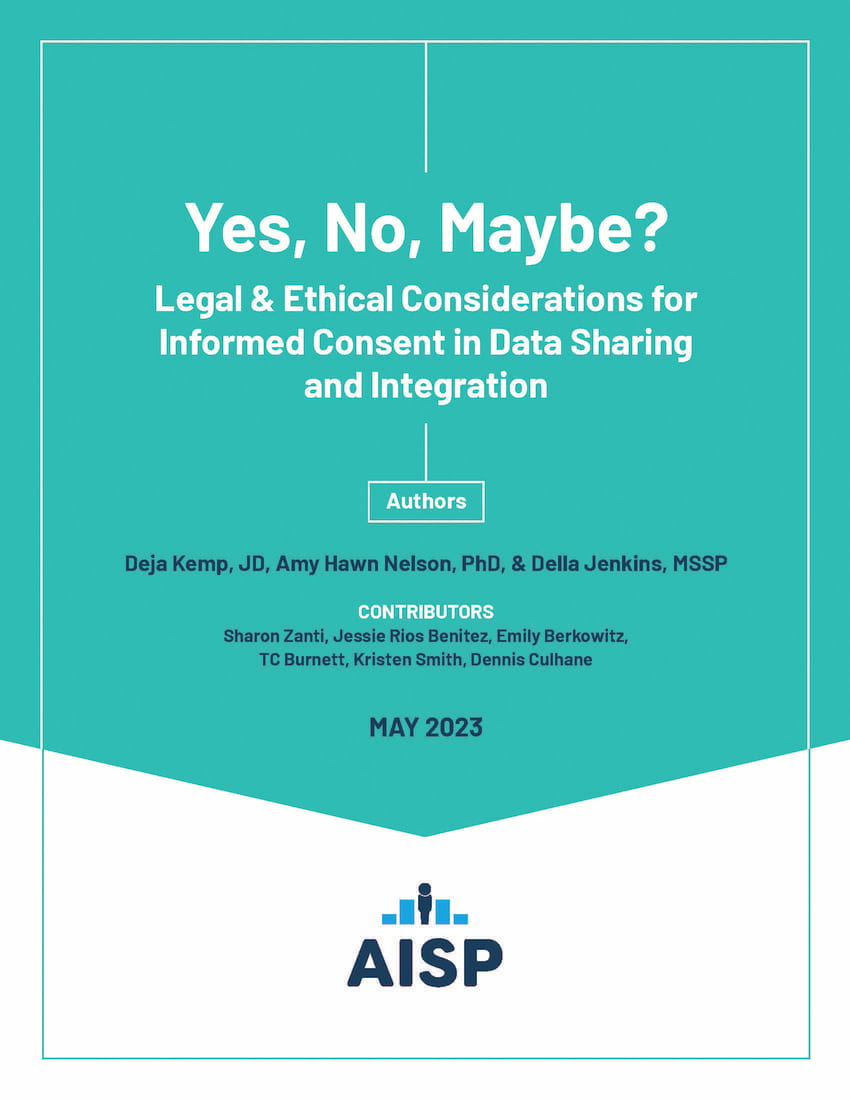 New report: Ethical Considerations for Informed Consent
Are you struggling to navigate issues around informed consent in data sharing? Our newest report, Yes, No, Maybe? Legal & Ethical Considerations for Informed Consent in Data Sharing and Integration, is here to help! In it, we explore the legal, ethical, and practical challenges of deciding when consent is needed and how to proceed. The report covers key consent requirements and exceptions under federal privacy laws, cases when the law is silent or unclear, recommendations for obtaining ethical consent, and even technical alternatives to explore.
More legal guidance, sample MOUs, and flow charts to guide decision-making can be found on our new webpage at http://www.aisp.upenn.edu/legal-framework 

Coming up: Consent Brief Informational Webinar
AISP's newest resource explores the legal, ethical and practical challenges of consent in data sharing and integration. Join us on June 13, 12 PM ET to learn more and discuss how these challenges show up in your work.

AISP is now on LinkedIn! Follow us to hear about exciting events and releases, see job listings from partners, and check out what we're reading throughout the month (it's a great supplement to our monthly newsletter).
AISP releases a monthly newsletter highlighting news, resources, events and funding opportunities related to cross-agency data sharing.